Although many corporations, non-profits and state government are working hand in hand to embed United Nations Sustainability Development goals in Minnesota, the Minnesota Initiative Foundations couldn't be more transparent about their mission. Looking back on the last few legislative sessions and particularly regarding the Great Start for All Minnesota Children Act, "hindsight is 2020!" Here's one major organization to be aware of whether you live in Rural Minnesota or the Twin Cities Metro.
The 2019/2020 House File 1 or "Great Start," was an all-encompassing 26-page strategic plan by the state to control birth through early childhood, families and employment via the childcare industry, but not only relegated to childcare-sector jobs. One of the largest early childhood bills in state history, the initiatives within this titanic work seemed overwhelming, and yet, offered a panoramic glimpse into the inner workings of government. This document demonstrated exactly what the Minnesota legislature was about to attempt and perpetrate on the unknowing citizens of Minnesota. Whether all the senators and representatives had foreknowledge of the MIF's mission or not, the outcome remains the same.
Since that time, nearly all early childhood bills currently authored have their roots anchored in "Great Start" and the UN's Great Reset. Just to name a few include the newly proposed opening of a Department of Babies and Toddlers, HF1024, the multitude of childcare bills and even the constitutional amendment, HF874, proposed by the Federal Reserve's president, Neal Kashkari, and former Supreme Court justice, Alan Page.
the "Great Start" endeavored to:
place babies into the schools due the state's superior understanding of "brain development"
embed health equity into home visits prenatally up
establish scholarships for birth up including the lower threshold of upper-class annual incomes
establish a new fund to finance all these plans
the YMCAs were tied into the plan via funding
Kindergarten Readiness assessments were passed so that standards could be developed for the very young
and… much, much more…
Was there a superior program that took precedence over all others, other than this great loss of liberty? What was key to the entire bill? the MINNESOTA INITIATIVE FOUNDATIONS. These foundations are the lynchpin and mechanism to implement much if not all of the mandates of the bill via the United Nations.
How DID THE IF ORIGINATE?
Birthed in 1986 by the McKinsey Foundation, the Initiative Foundations, just might be one of Minnesota's best kept secrets. 6 regional foundations were established covering all of Rural Minnesota. The MET Council is responsible for the Twin Cities Metro.
WHAT IS THEIR MISSION?
The MIF are tasked with implementing United Nations Agenda 2030, or what the World Economic Forum currently designates as the Great Reset. Every Minnesotan is aware of local city councils who've passed UN Agenda 2030/2040 positions into ordinance within the last two years.
WHAT IS THEIR FOCUS?
"Each foundation is independent and serves its geographic region with grants, business loans, programs and priorities, and donor services, as well as collaborates on several statewide initiatives. Highlighted programs include Children & Youth, Individual & Community Wellbeing, and Economy & Jobs. Each foundation works to embed equity and inclusiveness. The lead foundation's website, West Central, unashamedly promotes the United Nations' sustainable development goals. In fact, a video regarding strategic planning shows a recent meeting highlighting posters on the wall detailing by number, the UN sustainable development goals. The Minnesota legislature funds the Minnesota Initiative Foundations annually.
Northland Foundation https://northlandfdn.org/index.php
Northwest Minnesota Foundation http://nwmf.org/
West Central Initiative http://wcif.org/
Initiative Foundation, Little Falls http://ifound.org/
Southwest Initiative Foundation http://swifoundation.org/
Southern Minnesota Initiative Foundation http://smifoundation.org/
According to the West Central Initiative Foundation website, which serves as the lead foundation in the state:
"West Central Initiative's Strategic Plan in a Regional and Global Development Context"
"Along the way, we will understand our progress through two lenses: the Minnesota Association of Development Organizations' – MADO DevelopMN cornerstones and the United Nations' 17 sustainable development goals. Both lenses focus in on what a region and community needs to accomplish in order to become strong and resilient for generations to come."
"Our Cornerstones of Regional Development
—HUMAN CAPITAL: We invest in the people of our region.
—ECONOMIC COMPETITIVENESS: We enhance, promote and encourage innovation and entrepreneurship."
Do you want your legislators to continue funding United Nations mandates in order to receive grant funding into your communities in Rural Minnesota? Essentially, a UN-takeover?
Each legislative session, MACC hears from many Minnesota citizens who find concern with proposed bills. The nexus is always the same— the implementation of United Nations SDGs into a free America.
It's high time to re-establish liberty in Minnesota and kick out the United Nations' communistic-collective mindset.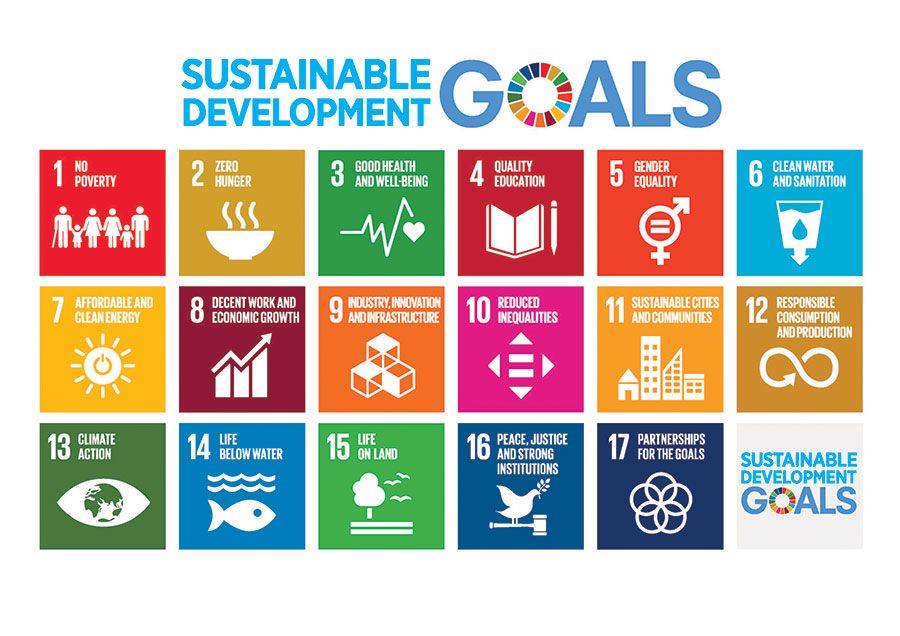 Resources: